Regular price
Sale price
$45.00 USD
Unit price
per
Sale
Sold out
Please choose your testing date
Share with your Homeschooling Friends!
Includes (per Grade): 14-day rental of Student Book, Answer Document & Teacher Directions, plus FREE shipping to your home or school, FREE return shipping for scoring,and Machine Scoring with a 1-page report sent to your email. Rush shipping and Express scoring available for additional fee. Hard copy of scores through mail available on request.
IMPORTANT NOTE! Choosing a Testing Week: To add the test(s) to your cart,  you must select a date that your testing will begin. Put today's date if you want tests to be mailed out immediately. To order more than one grade, once you've added your first test to the shopping cart, then you'll  need to click "Continue Shopping" in the upper right corner  and come back to this page to add the next grade and select the test date again.
You must read and agree to these requirements to administer this test:
• I will maintain the security of testing materials before and after the testing.
•I will adhere strictly to all copyright laws.
•I will under no circumstances photocopy or otherwise reproduce the testing materials.
•I will administer and interpret tests exactly as specified in the manual.
•I will avoid labeling students based on a single test score.
•I will comply fully with all applicable laws in my state regarding achievement testing.
•I will not use this test as a practice test for the same or any other nationally standardized achievement test.
•I understand that the tests are rentals only and I will return all test materials to    Piedmont Education Services as stated above.
•I understand that late fees and/or damaged book fees may apply if I do not return all testing materials as specified above.
If you have any questions about these order requirements, please read our Frequently Asked Questions about the CAT/5® testing. If you can't find the answer to your question or are having difficulty ordering with this online form, please contact us.
Sorry, NO international orders.Shipping is only to USA and Military APO's. If you place an order from a foreign country, your money will be refunded and a $10 processing fee will be deducted. Thank you.

For Private School or Large Group (10+) Discount Pricing, Please Call 336-815-1142.
NO FOOD OR DRINK DURING TESTING!
Damaged materials (food or drink stains, etc.) beyond normal wear and tear, will incur an additional cost of $10 per book.
COMPLETE PRODUCT INFORMATION
• Nationally standardized achievement test for grades K-12. 
• Newer edition, with 2005 national norms
• Traditional workbook, multiple choice format, in an innovative test design and high-quality, research-based content
• All students in Grades K through 12 use a scantron-type bubble sheet for all answers, and are not allowed to write in the test booklet. If your student is unable to fill in the answer bubbles properly, it is permissible for you to help them do so as they tell you their answer.
• Reflects newer curriculum trends
• Not tied to the so-called "Common Core"
• Complete Battery Plus: includes separate subtests, in one complete book, for Reading and Language Arts, Mathematics (story problems & computation skills), Science, Social Studies, Vocabulary, Word Analysis (i.e. beginner spelling & phonics, Grades 1-3 only), Spelling (Grades 2-12), Language Mechanics (i.e. Punctuation, Capitalization, etc.);  NOTE: Grade K has only four(4) subtests: Word Analysis, Reading & Language Arts, Math, Science.
• For use by Homeschools and Private Schools only
• NO test administrator application form required to order.  NO advanced degree required to administer. You may test your own student(s) in your own home or classroom.
• Up-to-date assessment fulfills most state testing requirements
• Administration can be completed in 3-6 hours, over 2-3 mornings or spread out over several days. (A "non-standard" administration of the test can be utilized for students with an IEP, special needs or other unique circumstances.  This provides the student with extra time to complete the test or other such helps - that do not substantially give him the answer - and allows him to overcome learning difficulties, etc.  Feel free to call us for more information or clarification.)
• You have up to two(2) weeks to keep the tests
• Computer-generated scoring is based upon the publisher's 2005 Norms and includes the traditional scores of Stanine, Grade Equivalent, and National Percentile Ranking for each subject tested, with all percentile ranking scores plotted on a graph for easy reference and comparison. 
• All reports are in an easy-to-read one-page format, and are sent to you electronically, in a pdf format via email. Printed reports sent via USPS First Class Mail are available upon request.
• 30 Min phone consultations & curriculum recommendations based on reports are available for an additional fee by calling us during regular business hours, 9-5 Eastern Time, M-F.
• FREE Shipping via USPS Media, First Class or Priority Mail with tracking and/or insurance (If you require a different carrier or faster delivery, please call for a quote before you order.)
PLEASE NOTE:These used test materials are being loaned/rented to you by Piedmont Education Services for the purpose of the test administration and must be returned to us along with your student(s) answer sheet(s) in order to obtain a score report.  You understand that you are purchasing a scoring service.  Unless you make arrangements with us in advance or have extenuating emergency circumstances, you must return all test materials by 14 days from the beginning of your selected Preferred Testing Date.   Test booklets returned late and/or damaged will incur additional costs.  Your care of the materials and prompt returning them to us will enable us to continue to provide this service to others.  Thank you. 
View full details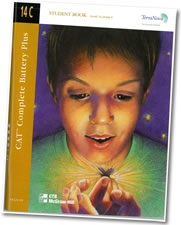 Choosing a selection results in a full page refresh.
Opens in a new window.